Fresh & Delicious
Chef-made food catering ready for quick delivery at your door steps

YOU ORDER. WE COOK & DELIVER
Use the phone, website or mobile app to order on-demand food or schedule delivery up to a week in advance.
Our chefs come from top restaurant kitchens. They bring mad skills, tons of passion, and expertise in a delicious array of cuisines. They insist on using only the freshest seasonal ingredients.
Only the freshest meat &
healthiest ingredients are
keys of our success!
Food made with love & passion
Visit our website or use our app to order. Choose from main dishes, sides, salads, desserts and drinks. Healthy and tempting kids' meals, too. Menus changes seasonally, so there's always something new to try.
Our chefs create dishes they love. They slice and dice, chop and mix, sauté and roast in our local kitchens, cooking up thoughtful, tempting dishes. Each chef has their own style, with tons of variety.
Dishes are fully cooked, served hot for maximum enjoyment and freshness.
"Incredible food and friendly service. The food is really flavorful and the kitchen is able to control the spiciness based on your preferences. Make sure you order the gobi manchurian and the lamb curry."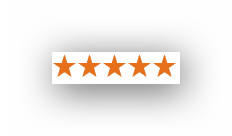 "Food and service were outstanding. Strongly recommend the cauliflower and okra appetizers.. all of the dishes have a solid amount of heat but maintain incredible flavor. We went in to eat during their first week of being open - the owner was enthusiastic about the food and offered our group several recommendations. We will definitely be back soon!"
"This restaurant is exactly what our neighborhood needed. The service is incredibly friendly, and they make some of the best Indian food you'll find in the city."
"I had a very good time at Spice Room. The food was extremely tasty. The staff was kind and generous, with a great sense of humor. The owner asked if we wanted spice, we obliged, and I'm glad we did! The food was spicy without compromising taste. The Spice Room lives up to its name. I am so happy this place took roots in the neighborhood. Highly recommended, I'll be back!"
"Awesome food and staff. Very spicy without losing any flavor and the option to have less or no spice. Had the sag aloo and the spinach was super fresh. Easily rivals any Indian restaurant on Devon."
"Exceptional food here & timely delivery ! 103 the Manchurian cauliflower was out of this world flavor! 104 Okra was excellent too I ordered delicious green sauce (cilantro & mild garlic not on menu)! 605 the lamb vindaloo was succulent, tender big juicy & incredibly delicious! It was perfect spice for me and exactly as described fiery hot! The garlic & potato nan were fantastic too! The Spice Room is THE BEST, authentic Indian restaurant food I have ever tasted, better than Devon Ave and other Chicagoland restaurants. I highly recommend and will order from here again soon! It's little pricey cuz best quality meat & spices & no bones, but really worth it!!!"