The Spice Room Daily Menu
Daily custom-made menus and "a-la-carte" Flavorful gourmet dishes

Taste the authentic Indian cuisine as it was meant to be. We pride ourselves in our uniquely spicy and full of flavor creations. Freshness you can taste. Spicy doesn't always mean hot. It means using the right spice to bring out a unique set of flavors. We invite you to take a stroll down the memory lane, with Spice Room. Our reputation brings you over and our recipes keeps bringing you back again-and-again.
Appetizers
Phone: 773.360.8689
Indo Chineese classic, cauliflower florets, spring onions tossed in Manchurian sauce
Thinly sliced Okra, light spices, batter fried
Mashed vegetables, spices and herbs, served with 3 bread rolls
Non-Vegetarian Appetizers
Spiced minced lamb with peas
Tender boneless chicken, lightly spiced chickpea flour, deep fried
203. SPICY CHICKEN WINGLETS (6)
Chicken winglets marinated in red chillis, spices and batter fried
Boneless chicken, yogurt, spices and roasted
Spiced cream cheese mixture cilantro and spices
Yogurt, spices and mustard oil
Introduced in 1965, boneless chicken, special spices, deep fried
208. CHICKEN TIKKA PLATTER
Three versions, tandoori chicken, chicken tikka and malai tikka
Garlic, chilli and herbs pan fry
Chickpea batter, cilantro, various herbs
Main Course
Phone: 773.360.8689
Yellow lentils, onions, tomatoes and tempered with cumin seeds
Lentils with fresh spinach
Potatoes and spices (contains dairy)
Black lentils. kidney beans, tomatoes & butter
Chickpeas, blend of onions, tomatoes and aromatic spices
Vegetables dumplings in flavorful rich tomato butter sauce
Mixed vegetables in tomato sauce with herbs and spices. A house specialty***
Mix vegetables cooked with coconut milk, sesame, peanuts and onion sauce
Vegetable dumplings, creamy cashew sauce
312. MUTTER PANNER OR ALOO MUTTER
Green peas and diced cottage cheese or potatoes and peas, hint of cream and mild spices
Okra cooked with onions and tomatoes
Cauliflower and potatoes with spices
Mushrooms onions and tomatoes
Vegetables cooked in cashew based sauce with pineapple, finished with fresh cream
Potatoes mushroom, chickpeas with spinach & light spices
Onions , tomatoes, ginger  & spices 
Classic, chicken cooked in tomato based sauce made with fragrant spices, butter and cream
A real delicacy, chicken cooked in ground cashew and creamy sauce
406. CHICKEN TIKKA MASALA
Great Britain's favorite, we present our exclusive recipe, tikka in a smooth and creamy sauce
Succulent pieces of chicken in hot and spicy vindaloo sauce with potatoes, a favorite for those who like it hot
Coconut milk, curry leaves and spices
Chicken cooked with nuts, coconut, curry leaves and spices
Dry roasted spices blended, curry leaves and coconut
Mango sauce cooked with chicken
Chicken with green chillies, coconut milk, herbs and spices
Shrimp in mild cashew based sauce, contains dairy and nuts
Shrimps cooked with spinach
Shrimps, tomatoes and butter
Shrimps in robust hot tangy sauce, contains soy sauce and vinegar
Lamb cooked in curry sauce
Boneless lamb in rich tomato creamy sauce
Lamb cooked with coconut powder, curry leaves and ground spices
A fiery hot curry of boneless lamb cooked in spices, potatoes, hint of vinegar. REALLY HOT
A lightly spices lamb coked in a rich sauce of cashew nuts, with light cream
Kashmiri red chillies, yogurt, onions & garam masala
Mushrooms, garbanzo, potatoes
Peanuts, sesame, coconut and spices
Freshly baked white flour bread
Freshly baked white flour bread with a touch of buttery flavor
Whole wheat unleavened bread
Whole wheat spiced potato bread
Lightly spices onions, stuffed in bread
Bread with rich dry fruits and nuts
Lamb minced stuffed in bread
Aromatic, light and fluffy rice
803. KASHMIRI PULAV BROWN RICE
White rice, dried fruits and nuts
Biryanis & Accompaniments
Phone: 773.360.8689
Aromatic, light and fluffy rice with special house blend of spices and vegetables
Basmati rice cooked with house blend of spices and chicken and vegetables
Exotic combination of rice and meat cooked together with spices
Rich in protein, combination of rice and soya cooked with spices
A cooling combination of yogurt and cucumber
Sweetened mango paste, used as a dipping sauce
Mixed Indian pickle, spicy
Soft golden brown Indian version of donuts soaked in sugar syrup
Mango / Pista flavored rich homemade ice-cream (contains nuts)
Coke / Diet coke / Sprite / Fanta / Bottled Water / Sparkling Water
816. MANGO LASSI / ROSE LASSI
Traditional Indian yogurt shake (mango / rose flavored)
Some of our dishes may take some extra time to cook, we ask for your patience. Thank you.
A few of our dishes contains nuts and dairy products. If you or your party suffer from allergies, please let a member of staff know prior to ordering
We Deliver Within A 3 Mile Radius.
Delivery Charge is $3.00
"Incredible food and friendly service. The food is really flavorful and the kitchen is able to control the spiciness based on your preferences. Make sure you order the gobi manchurian and the lamb curry."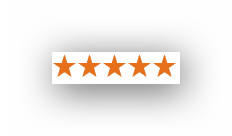 "Food and service were outstanding. Strongly recommend the cauliflower and okra appetizers.. all of the dishes have a solid amount of heat but maintain incredible flavor. We went in to eat during their first week of being open - the owner was enthusiastic about the food and offered our group several recommendations. We will definitely be back soon!"
"This restaurant is exactly what our neighborhood needed. The service is incredibly friendly, and they make some of the best Indian food you'll find in the city."
"I had a very good time at Spice Room. The food was extremely tasty. The staff was kind and generous, with a great sense of humor. The owner asked if we wanted spice, we obliged, and I'm glad we did! The food was spicy without compromising taste. The Spice Room lives up to its name. I am so happy this place took roots in the neighborhood. Highly recommended, I'll be back!"
"Awesome food and staff. Very spicy without losing any flavor and the option to have less or no spice. Had the sag aloo and the spinach was super fresh. Easily rivals any Indian restaurant on Devon."
"Exceptional food here & timely delivery ! 103 the Manchurian cauliflower was out of this world flavor! 104 Okra was excellent too I ordered delicious green sauce (cilantro & mild garlic not on menu)! 605 the lamb vindaloo was succulent, tender big juicy & incredibly delicious! It was perfect spice for me and exactly as described fiery hot! The garlic & potato nan were fantastic too! The Spice Room is THE BEST, authentic Indian restaurant food I have ever tasted, better than Devon Ave and other Chicagoland restaurants. I highly recommend and will order from here again soon! It's little pricey cuz best quality meat & spices & no bones, but really worth it!!!"